DNS 2000

–

Semi-Loaded Brake Caliper (Incl. Hardware)
*Images are for illustrative purpose only. Actual Product may differ.
SC9283

Manufacturer Part Number
Please select a vehicle to verify fitment.
Please Select a Vehicle
This will be used to show you compatible parts.
This product doesn't fit your selection!
The product shown on this page is not compatible with the selected vehicle.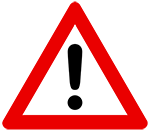 To ensure proper parts fitment, please browse compatible products or change your selection.
FREE Shipping
This product will be delivered to your door for free!Every orders of 75.00 and more will get its shipping fees entirely discounted.To make you save even more, ViNNiStore has granted FREE Shipping to some specially selected products.
---
This product is not in stock at the moment,you may add it to your Wishlist


or sign up to get notified when it is back in stock.

Standard Warranty
This product is backed by a Standard Limited Warranty against manufacturer's defects.
Warranty claims made within the entire coverage period will be honored by DNS 2000. During the first 30 days of the warranty period, VinniStore will handle the manufacturer's warranty and will exchange, replace or repair, at its option, any eligible defective product, upon approval. Any warranty claims made after the 30th day following the purchase date shall be solely addressed to DNS 2000 directly. VinniStore will assist the client throughout any RMA process and their required steps by providing the necessary information to ensure the request is received and processed as it should by the manufacturer.
This text is generic and intended for informative purposes only, in no case it shall be interpreted or serve as a warranty statement, please refer to DNS 2000 directly for official documentation and any specific information regarding the warranty.
Vehicle Fitment
We guarantee 100% exact fitment based on the vehicle specifications you provide at order confirmation. If for any reason your products do not fit and that the mistake is on our part, we will replace it free of charge.
All warranty claims made to VinniStore must be done according to the
Returns & Exchanges policy
.
Semi-Loaded Brake Caliper (Incl. Hardware) is available to buy in increments of 1
Remanufactured Semi-Loaded Calipers
DNS remanufactures Semi-Loaded calipers with new high quality pistons, boots, seals, sleeves and rubber bushings. Semi-Loaded Calipers are supplied with brackets and new mounting hardware such as: guide pins, bolts, rubbers bushings, pad clips, sleeves, etc... All finished products are also pressure tested before leaving DNS to ensure the best quality and functionality.
Quality Finish Products
Assembled To OEM Specifications
100% Factory Tested
Competitive Prices
Availability
Service
Complete Inventory
DNS takes pride in ensuring that every product leaving its door has passed a thorough inspection
The steps taken include using the best raw materials available in the industry, and testing each finished product with state of the art testing equipment. In addition, a report is printed from each product tested and is included in their respective box. At the packaging stage of production, DNS shrink-wraps all products to ensure that they are delivered without any damages that can be caused during shipment. These extra steps are enforced to provide our customers with sound assurance that they are getting quality products.
Armatures DNS 2000
Since 1977, Armatures DNS 2000 has demonstrated strength and stability as a leader in remanufactured alternators, starters, brake calipers and water pumps. Armatures DNS 2000 provides its customer with access to a team of trouble-shooting technicians devoted in answering questions from installation techniques to technical support. DNS ultimate goal is to understand your needs and become a partner in your success.
All DNS products are available for automotive, industrial, marine, heavy duty, agricultural applications and come with a National warranty and technical support.
More Information

| | |
| --- | --- |
| Manufacturer | DNS 2000 |
| Manufacturer Part Number | SC9283 |
| Manufacturer's Suggested Retail Price (MSRP) | 151.25 |
This table represents all the 10 compatible vehicles for this part:
| | | | |
| --- | --- | --- | --- |
| Make | Model | Year | Application Notes |
| | ML320 | 1998 | |
| | ML320 | 1999 | |
| | ML320 | 2000 | |
| | ML320 | 2001 | |
| | ML320 | 2002 | |
| | ML320 | 2003 | |
| | ML350 | 2003 | |
| | ML350 | 2004 | |
| | ML350 | 2005 | |
| | ML430 | 1999 | |