Monroe

–

Quick-Strut® Premium Complete Strut Assembly
*Les images sont à titre illustratif seulement. Le produit réel peut varier.
272605

Numéro de Pièce du Fabricant
Sélectionnez un véhicule pour vérifier la compatibilité.
Sélectionnez un Véhicule
Cela servira à vous montrer les pièces compatibles.
Ce produit n'est pas compatible avec votre sélection!
Le produit affiché sur cette page n'est pas compatible avec vehicle.
Afin d'assurer la bonne compatibilité des pièces, veuillez parcourir des produits compatibles ou changer votre sélection.
Livraison GRATUITE
Ce produit sera livré à votre porte gratuitement!Toutes les commandes de 75.00 auront leurs frais d'envoi déduits.Afin de vous faire économiser encore plus, ViNNiStore a alloué la livraison GRATUITE pour certains produits spécialement sélectionnés.
---
Achetez plus de produitset économisez!
Puisque ce produit permet déjà à votre commande de dépasser le minimum de 75.00 de la promotion Livraison GRATUITE, ajoutez-le au panier dès maintenant et tout autre produit ajouté à la commande sera également livré GRATUITEMENT!
Garantie à Vie
Ce produit est couvert par une Garantie à Vie Limitée contre les défauts de fabrication.
Les réclamations de garantie effectuées pendant la période de couverture complète seront honorées par Monroe. Pendant les 30 premiers jours de la période de garantie, VinniStore se chargera de la garantie du fabricant et échangera, remplacera ou réparera, à sa discrétion, tout produit défectueux admissibles, sur approbation. Toutes réclamations de garantie effectuées après le 30e jour suivant la date d'achat devront exclusivement être adressées à Monroe directement. VinniStore assistera le client à travers tout processus de RMA ainsi que leurs démarches requises en fournissant les informations nécessaires pour assurer que la demande soit reçue et traitée comme il se doit par le fabricant.
Ce texte est générique et est destiné à des fins informatives uniquement, en aucun cas il ne doit être interprété ou servir en tant que déclaration de garantie, veuillez vous référer à Monroe directement pour toute documentation officielle et information spécifique en ce qui concerne la garantie.
Compatibilité du Véhicule
Nous garantissons à 100% l'équipement exact basé sur les spécifications des véhicules que vous fournissez lors de la confirmation de commande. Si pour quelque raison que ce soit vos produits s'avère être incompatibles et que l'erreur est de notre part, nous le remplacerons sans frais.
Toutes réclamations de garantie faites à VinniStore doivent être effectuées conformément à la
politique Retours & Échanges
.
Quick-Strut® Premium Complete Strut Assembly doit être acheté par multiple de 1
Quick-Strut® Complete Replacement Strut Assembly
Monroe Quick-Strut units include all the high quality components required for strut replacement in a single, ready-to-install fully-assembled unit.
Precision-engineered components featuring OE-style mount and coil spring design
Premium strut technology specific for each application to optimize each vehicle's unique ride and handling characteristics
Each assembly is 100% fit and ride tested on the corresponding application
Helps restore factory ride height and original vehicle ride performance
QUICKER - No need to take apart existing strut assembly
SAFER - No need to compress coil springs
EASIER - No specialized tools needed
Available for popular passenger car, light truck and SUV applications
Pre-Assembled Upper Strut Mount
All components manufactured to meet or exceed OE performance:
OE-style bearings
SAE-grade nuts and bolts
Superior rubber-to-steel bonding
Plated steel for longer wear
Bearing Plate*
The new bearing plate helps ensure consistent, precise steering return by eliminating "memory steer" thus eliminating steering noises commonly associated with worn or corroded bearings. It also improves overall steering smoothness.
Upper Spring Seat
Each new spring seat is engineered to complement the ride control characteristic of the corresponding premium Monroe strut and upper strut mount. The upper spring seat provides consistent performance without transmitting noise or vibration into the chassis. Also supports the vehicle's weight and helps properly offset the spring in the strut tower.
Coil Spring
Manufactured from high-quality U.S. steel, each coil spring is precisely calibrated to support the vehicle's weight and help ensure correct ride height. Each spring is painted or powder-coated for excellent rust resistance.
Boot Kit
The durable strut boot protects the strut rod and seal from dirt and debris. The premium bumper prevents component damage when the suspension bottoms out.
Spring Isolators
Prevents metal to metal contact and helps eliminate noise between the spring and spring seat.
Premium Strut
Premium strut technology based on application. Each strut features application-engineered valving to complement each vehicle's unique ride and handling characteristics.
*if equipped - front only
The revolutionary Monroe® Quick-Strut® unit is the first complete, ready-to-install replacement strut assembly available! Monroe® Quick-Strut® units include all the components required for strut replacement in a single, fully-assembled unit. They feature pre-assembled replacement bearing plate, upper and lower spring isolators, upper spring seat, coil spring, boot kit, and a premium strut. This breakthrough design saves on installation time by eliminating having to disassemble components and compress the coil spring prior to installation. Each Quick-Strut® assembly features application-engineered valving to optimize each vehicle's unique ride and handling characteristics. Available for popular passenger car, light truck and SUV applications.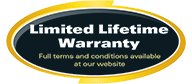 Monroe® Shocks & Struts
Leading global vehicle manufacturers partner with suppliers that deliver world-class products developed and tested to the highest standards. That's why leading OE manufacturers choose Monroe. With their integrated electronically linked engineering and manufacturing facilities around the world, Monroe supplies OE manufacturers on a global basis. Monroe uses advanced engineering and test capabilities to provide product reliability, endurance and performance. These full service engineering and development centers span 5 continents and allow Monroe to speed new products and the latest technologies to market. Behind Monroe there is nearly 30,000 employees serving customers globally from more than 93 manufacturing facilities and 15 engineering and technical centers.
Bringing Innovative Technology to the Aftermarket
Each new generation of OE ride control technology will eventually become an aftermarket service opportunity. When it does, Monroe will be there to provide the world-class products and support you need. Because as a supplier of Original Equipment ride control products to worldwide automotive manufacturers, they've helped establish a standard of ride and handling excellence at every stage of a vehicle's life. Their global OE leadership is more than a quality advantage – it's also a coverage advantage that can help suppliers satisfy more customers every day.
Monroe® Shocks and Struts, one of the most respected brands in the automotive and commercial vehicle industries, is celebrating its 100th Anniversary in 2016 with an extensive schedule of programs, promotions and other special activities designed to support the thousands of parts and service providers and millions of consumers worldwide who rely on Monroe products. Monroe shock absorbers, struts and other products are manufactured by Tenneco.
History
Founded in 1916 in Monroe, Mich., by mechanic and entrepreneur August F. Meyer, the business that eventually became Monroe Auto Equipment Company initially manufactured tire pumps for the owners of early automobiles. Meyer soon added a partner, local Dodge motorcar dealer Charles S. McIntyre, whose industry knowledge helped cultivate demand for the company's self-oiled, single-barreled pumps. By 1926, Meyer and McIntyre had turned their attention to a larger opportunity – the demand for increased driver comfort and control. Later that year they introduced the first Monroe "Shock Eliminator", which soon replaced the unwieldy carriage springs on many passenger vehicles.
Monroe Auto Equipment expanded to Europe in 1964; Japan, Australia and Mexico in 1972; South America in 1974; and Canada in 1975. Tenneco, which purchased the company in 1977, has overseen the development of several Monroe innovations for passenger vehicles, trucks, buses and other applications. The company introduced the automotive service industry's first gas-charged replacement shock absorbers, Monroe Gas-Matic™ shocks, in 1982; Monroe Reflex® shocks and struts in 1999; Monroe Quick-Strut® complete replacement strut assemblies in 2003; and Monroe OESpectrum® shocks and struts in 2011.
Tenneco's revolutionary Monroe Intelligent Suspension electronic technologies offer vehicle manufacturers a wide range of options to tune suspension systems to very specific requirements and provide a higher level of safety and comfort for drivers.
Plus d'information

| | |
| --- | --- |
| Manufacturer | Monroe |
| Numéro de Pièce du Fabricant | 272605 |
| Warranty Period | Lifetime Warranty |
| Prix de Détail Suggéré du Fabricant (MSRP) | 510,74 |
Rédigez votre propre commentaire
This table represents all the 4 compatible vehicles for this part:
| | | | |
| --- | --- | --- | --- |
| Marque | Modèle | Année | Application Notes |
| | Maxima | 2011 | |
| | Maxima | 2012 | |
| | Maxima | 2013 | |
| | Maxima | 2014 | |