Wagner

–

SevereDuty® Semi-Metallic Brake Pad Set
*Images are for illustrative purpose only. Actual Product may differ.
Please select a vehicle to verify fitment.
Please Select a Vehicle
This will be used to show you compatible parts.
This product doesn't fit your selection!
The product shown on this page is not compatible with the selected vehicle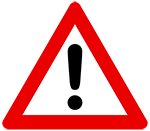 To ensure proper parts fitment, please browse compatible products or change your selection.
FREE Shipping*
This product will be delivered to your door for FREE!*
All orders totaling CA $75.00 or more before any applicable taxes and eco-fees, and after any promotional discounts have been applied, that are shipped within our free shipping zones qualify for our FREE SHIPPING promotion.*
To make you save even more, ViNNiStore has granted FREE Shipping to some specially selected products.
---
This product is not in stock at the moment,
you may add it to your Wishlist
or sign up to get notified when it is back in stock.
Standard Warranty
This product is backed by a Standard Limited Warranty against manufacturer's defects.
Warranty claims made within the entire coverage period will be honored by Wagner. During the first 30 days of the warranty period, VinniStore will handle the manufacturer's warranty and will exchange, replace or repair, at its option, any eligible defective product, upon approval. Any warranty claims made after the 30th day following the purchase date shall be solely addressed to Wagner directly. VinniStore will assist the client throughout any RMA process and their required steps by providing the necessary information to ensure the request is received and processed as it should by the manufacturer.
This text is generic and intended for informative purposes only, in no case it shall be interpreted or serve as a warranty statement, please refer to Wagner directly for official documentation and any specific information regarding the warranty.
Vehicle Fitment
We guarantee 100% exact fitment based on the vehicle specifications you provide at order confirmation. If for any reason your products do not fit and that the mistake is on our part, we will replace it free of charge.
All warranty claims made to VinniStore must be done according to the
Returns & Exchanges policy
.
EXTREME CONDITIONS DEMAND AN EXTREME BRAKE PAD.
Wagner® SevereDuty™ brake pads are exclusively engineered for vehicles driven in extreme environments. Dependable and durable, these friction products meet or surpass stringent testing standards for fleet and municipality vehicles.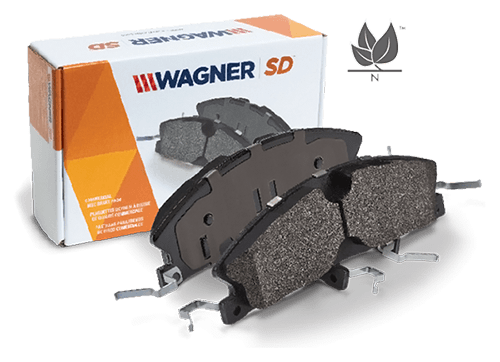 Formulated for extreme heat, frequent stopping and heavy loads
Exceptional pad strength
Longer pad life
Meets or surpasses stringent industry testing and quality standards
Install Wagner with total confidence
Wagner Brake engineers go beyond standard dynamometer testing with rigorous OE on-vehicle tests that ensure they perform as designed.
Wagner® Brake Products - #1 in Global Friction - offers product lines that feature quick, convenient, precise installation for passenger vehicles and medium-duty commercial applications that deliver original equipment quality, fit and form. Wagner SevereDuty is exclusively engineered for vehicles driven in extreme environments. These dependable and durable friction products meet or surpass stringent testing and quality standards by the toughest customers. Formulations engineered for extreme brake temperature. Attached shims, slots, chamfers and wear sensors match those provided by OE. Carbon-enhanced metallic, disc brake pads with the most technologically advanced friction material. Powder coat paint finish for long-lasting protection. Asbestos-free friction material.
FORMULATED FOR EXTREME HEAT
Dependable and durable, Wagner SD brake pads meet or surpass stringent testing and quality standards. Formulated for extreme heat, frequent stopping and heavy loads, these brake pads feature exceptional pad strength and longer pad life.

Wagner® is the innovator in braking technologies for passenger car, medium-duty and commercial applications. Wagner sets industry standards with leading engineering expertise and a commitment to ensuring that their parts deliver superior braking performance. With comprehensive coverage, Wagner Brake provides all the components necessary for a complete brake repair. Wagner premium products offer exceptional quality all the latest applications.
More Information

| | |
| --- | --- |
| Fabricante | Wagner |
| Número de Pieza del Fabricante | SX1006 |
| Precio de Venta Sugerido por el Fabricante (MSRP) | 195.13 |
This table represents all the 18 compatible vehicles for this part:
| | | | |
| --- | --- | --- | --- |
| Make | Model | Year | Application Notes |
| | Sprinter 2500 | 2003 | |
| | Sprinter 2500 | 2004 | |
| | Sprinter 2500 | 2005 | |
| | Sprinter 2500 | 2006 | |
| | Sprinter 3500 | 2003 | |
| | Sprinter 3500 | 2004 | |
| | Sprinter 3500 | 2005 | |
| | Sprinter 3500 | 2006 | |
| | Sprinter 2500 | 2002 | |
| | Sprinter 2500 | 2003 | |
| | Sprinter 2500 | 2004 | |
| | Sprinter 2500 | 2005 | |
| | Sprinter 2500 | 2006 | |
| | Sprinter 3500 | 2002 | |
| | Sprinter 3500 | 2003 | |
| | Sprinter 3500 | 2004 | |
| | Sprinter 3500 | 2005 | |
| | Sprinter 3500 | 2006 | |