Walker

–

Aluminized Steel Exhaust Pipe Connector - (3" ID, 2.5" OD, 6" Length)
*Images are for illustrative purpose only. Actual Product may differ.
41974

Manufacturer Part Number
Please select a vehicle to verify fitment.
Please Select a Vehicle
This will be used to show you compatible parts.
This product doesn't fit your selection!
The product shown on this page is not compatible with the selected vehicle.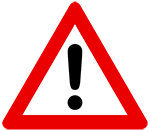 To ensure proper parts fitment, please browse compatible products or change your selection.
Eligible forFREE Shipping
Eligible forFREE Shipping
Buy for 75.00 and get FREE Shipping!This product is eligible for FREE Shipping.This means as soon as your order reaches a minimum of 75.00, it receives FREE Shipping!
---
Buy more productsand save!
Buy for over 75.00 now to make sure you get the shipping fees discounted for your entire order!
Standard Warranty
This product is backed by a Standard Limited Warranty against manufacturer's defects.
Warranty claims made within the entire coverage period will be honored by Walker. During the first 30 days of the warranty period, VinniStore will handle the manufacturer's warranty and will exchange, replace or repair, at its option, any eligible defective product, upon approval. Any warranty claims made after the 30th day following the purchase date shall be solely addressed to Walker directly. VinniStore will assist the client throughout any RMA process and their required steps by providing the necessary information to ensure the request is received and processed as it should by the manufacturer.
This text is generic and intended for informative purposes only, in no case it shall be interpreted or serve as a warranty statement, please refer to Walker directly for official documentation and any specific information regarding the warranty.
Vehicle Fitment
We guarantee 100% exact fitment based on the vehicle specifications you provide at order confirmation. If for any reason your products do not fit and that the mistake is on our part, we will replace it free of charge.
All warranty claims made to VinniStore must be done according to the
Returns & Exchanges policy
.
Aluminized Steel Exhaust Pipe Connector - (3" ID, 2.5" OD, 6" Length) is available to buy in increments of 1

Walker® Exhaust Adapters & Connectors
Walker Exhaust adapters and connectors are manufactured from premium steel to provide greater durability.
Walker Exhaust
Walker®, one of the core brands of Tenneco, builds upon its worldwide OE partnerships and manufacturing facilities to deliver OE look, fit and dependability.
Walker is a leading manufacturer of OE and aftermarket emissions control products worldwide.
Their worldwide network of full-service engineering and development centers span across five continents and allows Walker to bring new products and the latest technologies to the market faster. As an industry leader in emissions control products, Walker offers a complete line-up to meet all customer needs! World-class, engine-to-tailpipe exhaust solutions for domestic and import vehicles. Walker is one of the world's largest producer of automotive exhaust systems for the replacement and original equipment markets.
These linked engineering centers share expertise and capabilities to design and develop solutions and to offer a complete line-up of exhaust products for today's passenger car, light truck, medium duty, heavy duty, commercial vehicle from class 3 to 8, and specialty vehicle applications.
With this world-class support, Walker possesses the technical excellence needed to meet today's needs while developing solutions to tomorrow's challenges.
Walker's OE engineering and manufacturing expertise enables them to provide quality exhaust components and systems to the aftermarket. As a leading supplier to global vehicle manufacturers, Walker is committed to providing the right parts to deliver OE-style fit, sound and performance for every application. Walker continues to expand its Aftermarket product lines to provide the coverage you need.
History
In 1932, Walker patented what would be the first in a long line of engineering innovations, the louvered tube. It was the louvered tube muffler that earned Walker its reputation as the industry leader. Since then Walker continued to innovate while developing the first stainless and aluminized steel mufflers, crankcase devices which were the forerunners of today's catalytic converters followed by the first aftermarket converter 16 years later. Walker was also the first aftermarket manufacturer to launch a Limited Lifetime Warranty for the thousands of professional installers.
More Information

| | |
| --- | --- |
| Manufacturer | Walker |
| Número de Pieza del Fabricante | 41974 |
| Precio de Venta Sugerido por el Fabricante (MSRP) | 24.41 |
This table represents all the 27 compatible vehicles for this part:
Make
Model
Year

Application Notes

Position
Body Type
Engine
Additional Information

P30
1989
P30
1990

5.7L V8 350CID
4.3L V6 262CID

P30
1991

4.3L V6 262CID
5.7L V8 350CID

P30
1992

5.7L V8 350CID
4.3L V6 262CID

P30
1993

4.3L V6 262CID
5.7L V8 350CID

P30
1994

5.7L V8 350CID
4.3L V6 262CID

P30
1995

4.3L V6 262CID
5.7L V8 350CID

P30
1996
Silverado 2500 HD
2001

8.1L V8 496CID
6L V8 5967CC/364CID

14
WAL_13_03679.tif
(EXC. LEV)
w/ Small Diameter Muffler
w/ 2.5" Muffler Inlet
Use Reducer Bushing PN[41974] to connect with O.E. Converter Pipe.
Used w/21533
15
WAL_13_03681.tif

Silverado 2500 HD
2002

8.1L V8 496CID
6L V8 5967CC/364CID

14
WAL_13_03679.tif
(EXC. LEV)
w/ Small Diameter Muffler
w/ 2.5" Muffler Inlet
Use Reducer Bushing PN[41974] to connect with O.E. Converter Pipe.
Used w/21533
15
WAL_13_03681.tif

Silverado 2500 HD
2003

6L V8 5967CC/364CID
8.1L V8 496CID

15
WAL_13_03681.tif
(EXC. LEV)
w/ Small Diameter Muffler
w/ 2.5" Muffler Inlet
Use Reducer Bushing PN[41974] to connect with O.E. Converter Pipe.
Used w/21533
14
WAL_13_03679.tif

Silverado 2500 HD
2004

8.1L V8 496CID
6L V8 5967CC/364CID

14
WAL_13_03679.tif
(EXC. LEV)
w/ Small Diameter Muffler
w/ 2.5" Muffler Inlet
Use Reducer Bushing PN[41974] to connect with O.E. Converter Pipe.
Used w/21533
15
WAL_13_03681.tif

Silverado 2500 HD
2005

6L V8 5967CC/364CID
8.1L V8 496CID

15
WAL_13_03681.tif
(EXC. LEV)
w/ Small Diameter Muffler
w/ 2.5" Muffler Inlet
Use Reducer Bushing PN[41974] to connect with O.E. Converter Pipe.
Used w/21533
14
WAL_13_03679.tif

Silverado 2500 HD
2006

6L V8 5967CC/364CID
8.1L V8 496CID

15
WAL_13_03681.tif
(EXC. LEV)
w/ Small Diameter Muffler
w/ 2.5" Muffler Inlet
Use Reducer Bushing PN[41974] to connect with O.E. Converter Pipe.
Used w/21533
14
WAL_13_03679.tif

Silverado 3500 Classic
2007

6L V8 5967CC/364CID
8.1L V8 496CID

14
WAL_13_03695.tif
Single Rear Wheels
Exc. HD
w/ Small Diameter Muffler
w/ 2.5" Muffler Inlet
Used w/21533

Silverado 2500
2004

14
WAL_13_03682.tif
Exc. LEV.
w/ Small Diameter Muffler
w/ 2.5" Muffler Inlet
Used w/21533

Silverado 3500
2006

Standard Cab Pickup
Extended Cab Pickup
Crew Cab Pickup

6L V8 5967CC/364CID
8.1L V8 496CID

14
WAL_13_03698.tif
9900 G.V.W.R.
Exc. LEV.
w/ Small Diameter Muffler
w/ 2.5" Muffler Inlet
Used w/21533

P3500
1996
Sierra 2500 HD
2001

8.1L V8 496CID
6L V8 5967CC/364CID

14
WAL_13_03679.tif
(EXC. LEV)
w/ Small Diameter Muffler
w/ 2.5" Muffler Inlet
Use Reducer Bushing PN[41974] to connect with O.E. Converter Pipe.
Used w/21533
15
WAL_13_03681.tif

Sierra 2500 HD
2002

8.1L V8 496CID
6L V8 5967CC/364CID

14
WAL_13_03679.tif
(EXC. LEV)
w/ Small Diameter Muffler
w/ 2.5" Muffler Inlet
Use Reducer Bushing PN[41974] to connect with O.E. Converter Pipe.
Used w/21533
15
WAL_13_03681.tif

Sierra 2500 HD
2003

6L V8 5967CC/364CID
8.1L V8 496CID

14
WAL_13_03679.tif
(EXC. LEV)
w/ Small Diameter Muffler
w/ 2.5" Muffler Inlet
Use Reducer Bushing PN[41974] to connect with O.E. Converter Pipe.
Used w/21533
15
WAL_13_03681.tif

Sierra 2500 HD
2004

6L V8 5967CC/364CID
8.1L V8 496CID

14
WAL_13_03679.tif
(EXC. LEV)
w/ Small Diameter Muffler
w/ 2.5" Muffler Inlet
Use Reducer Bushing PN[41974] to connect with O.E. Converter Pipe.
Used w/21533
15
WAL_13_03681.tif

Sierra 2500 HD
2005

8.1L V8 496CID
6L V8 5967CC/364CID

15
WAL_13_03681.tif
(EXC. LEV)
w/ Small Diameter Muffler
w/ 2.5" Muffler Inlet
Use Reducer Bushing PN[41974] to connect with O.E. Converter Pipe.
Used w/21533
14
WAL_13_03679.tif

Sierra 2500 HD
2006

8.1L V8 496CID
6L V8 5967CC/364CID

15
WAL_13_03681.tif
(EXC. LEV)
w/ Small Diameter Muffler
w/ 2.5" Muffler Inlet
Use Reducer Bushing PN[41974] to connect with O.E. Converter Pipe.
Used w/21533
14
WAL_13_03679.tif

Sierra 3500 Classic
2007

6L V8 5967CC/364CID
8.1L V8 496CID

14
WAL_13_03695.tif
Single Rear Wheels
Exc. HD
w/ Small Diameter Muffler
w/ 2.5" Muffler Inlet
Used w/21533

Sierra 2500
2004

14
WAL_13_03682.tif
Exc. LEV.
w/ Small Diameter Muffler
w/ 2.5" Muffler Inlet
Used w/21533

Sierra 3500
2006

Standard Cab Pickup
Crew Cab Pickup
Extended Cab Pickup

6L V8 5967CC/364CID
8.1L V8 496CID

14
WAL_13_03698.tif
Exc. LEV.
9900 G.V.W.R.
w/ Small Diameter Muffler
w/ 2.5" Muffler Inlet
Used w/21533