Reibung

–

Standard Semi-Metallic Brake Pad Set

*Les images sont à titre illustratif seulement. Le produit réel peut varier.
BPDSDSM09910

Numéro de Pièce du Fabricant
Sélectionnez un véhicule pour vérifier la compatibilité.
Sélectionnez un Véhicule
Cela servira à vous montrer les pièces compatibles.
Ce produit n'est pas compatible avec votre sélection!
Le produit affiché sur cette page n'est pas compatible avec vehicle.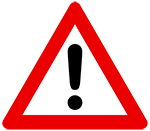 Afin d'assurer la bonne compatibilité des pièces, veuillez parcourir des produits compatibles ou changer votre sélection.
Admissible pourLivraison GRATUITE
Admissible pourLivraison GRATUITE
Achetez pour 75.00 et obtenez la Livraison GRATUITE!Ce produit est admissible pour la livraison GRATUITE.Cela signifie qu'à partir du moment où votre commande atteint un minimum de 75.00, elle obtient la Livraison GRATUITE!
---
Ce produit n'est pas disponible pour le moment,vous pouvez l'ajouter à vos Souhaits


ou vous inscrire pour être averti quand il sera de nouveau disponible

Garantie Standard
Ce produit est couvert par une Garantie Standard contre les défauts de fabrication.
Les réclamations de garantie effectuées pendant la période de couverture complète seront honorées par Reibung. Pendant les 30 premiers jours de la période de garantie, VinniStore se chargera de la garantie du fabricant et échangera, remplacera ou réparera, à sa discrétion, tout produit défectueux admissibles, sur approbation. Toutes réclamations de garantie effectuées après le 30e jour suivant la date d'achat devront exclusivement être adressées à Reibung directement. VinniStore assistera le client à travers tout processus de RMA ainsi que leurs démarches requises en fournissant les informations nécessaires pour assurer que la demande soit reçue et traitée comme il se doit par le fabricant.
Ce texte est générique et est destiné à des fins informatives uniquement, en aucun cas il ne doit être interprété ou servir en tant que déclaration de garantie, veuillez vous référer à Reibung directement pour toute documentation officielle et information spécifique en ce qui concerne la garantie.
Compatibilité du Véhicule
Nous garantissons à 100% l'équipement exact basé sur les spécifications des véhicules que vous fournissez lors de la confirmation de commande. Si pour quelque raison que ce soit vos produits s'avère être incompatibles et que l'erreur est de notre part, nous le remplacerons sans frais.
Toutes réclamations de garantie faites à VinniStore doivent être effectuées conformément à la
politique Retours & Échanges
.
This brake pad set contains:
CANADIAN OWNED & OPERATED
Reibung™ is known as a leading independently owned and managed Canadian manufacturer and distributor of premium and performance brake components. Most rotors are manufactured in ISO9002 / QS9000 / TUV World Standards compliant factories located in the provinces of Quebec and Ontario, Canada.
1Based on independent laboratory tests.
2Fitment specific
Plus d'information

| | |
| --- | --- |
| Manufacturer | Reibung |
| Numéro de Pièce du Fabricant | BPDSDSM09910 |
| Warranty Period | Standard Warranty |
| Prix de Détail Suggéré du Fabricant (MSRP) | 87,25 |
This table represents all the 53 compatible vehicles for this part:
Marque
Modèle
Année
Moteur

Application Notes

Position
Submodel
Additional Information

911
2001
3.6L Turbocharged
911
2002
3.6L Turbocharged
911
2003
3.6L

Front

Carrera
Carrera 4
Carrera 4S

Disc
Turbo Look Or Front
Body code 996
(Including Turbo Look)

911
2003
3.6L Turbocharged
911
2004
3.6L

Front

GT3 Or
Carrera
Carrera 4
Carrera 4S

Disc
Turbo Look Or Front
Body code 996
(Including Turbo Look)

911
2004
3.6L Turbocharged
911
2005
3.6L

Front

Disc
Turbo Look Or Front
Body code 996
(Including Turbo Look)

911
2005
3.6L Turbocharged
911
2005
3.8L

Front

(including Turbo Look)
Disc

911
2006
3.6L

Front

Carrera
Carrera 4
Type 997 1

Disc
Turbo Look Or Front
Turbo Look

911
2006
3.8L

Front

Carrera S
Carrera 4S
Type 997 1

(including Turbo Look)
Disc Or Front
(Including Turbo Look)
Disc

911
2007
3.6L

Front

GT3
GT3 RS Or
Carrera
Carrera 4
Targa 4
Type 997 1

Disc
Turbo Look Or Front
Turbo Look

911
2007
3.6L Turbocharged
911
2007
3.8L

Front

Carrera S
Carrera 4S
Targa 4S
Type 997 1

(including Turbo Look)
Disc Or Front
Disc

911
2008
3.6L

Front

GT3
GT3 RS Or
Carrera
Carrera 4
Targa 4
Type 997 1

Disc
Turbo Look Or Front
Turbo Look

911
2008
3.6L Turbocharged
911
2008
3.8L

Front

Carrera S
Carrera 4S
Targa 4S
Type 997 1

(including Turbo Look)
Disc Or Front
Disc

911
2009
3.6L

Front

Carrera 4
Targa 4
Type 997 2 Or
Carrera

911
2009
3.6L Turbocharged
911
2009
3.8L

Front

Carrera 4S
Targa 4S
Type 997 2 Or
Carrera S

(including Turbo Look)
Disc

911
2010
3.6L

Front

Carrera 4
Targa 4
Type 997 2 Or
Carrera

911
2010
3.8L

Front

GT3
Carrera 4S
Targa 4S
Type 997 2 Or
Carrera S

Disc Or Front
(including Turbo Look)
Disc

911
2010
3.8L Turbocharged
911
2011
3.6L
911
2011
3.6L Turbocharged
911
2011
3.8L

Front

Carrera GTS
GT3
GT3 RS
Carrera 4S
Carrera S
Speedster
Targa 4S

Disc Or Front
(including Turbo Look)
Disc

911
2011
3.8L Turbocharged
911
2011
4.0L
911
2012
3.4L
911
2012
3.8L

Front

Carrera 4S
Carrera S
Targa 4S
Carrera 4 GTS
Carrera GTS

(including Turbo Look)
Disc Or Front
Disc

911
2012
3.8L Turbocharged
911
2013
3.8L Turbocharged
Boxster
2005
3.2L
Boxster
2006
3.2L
Boxster
2007
3.4L
Boxster
2008
3.4L
Boxster
2009
3.4L
Boxster
2010
2.9L
Boxster
2010
3.4L
Boxster
2011
2.9L
Boxster
2011
3.4L
Boxster
2012
2.9L
Boxster
2012
3.4L
Cayman
2006
3.4L
Cayman
2007
3.4L
Cayman
2008
3.4L
Cayman
2009
3.4L
Cayman
2010
2.9L
Cayman
2010
3.4L
Cayman
2011
2.9L
Cayman
2011
3.4L
Cayman
2012
2.9L
Cayman
2012
3.4L
Rédigez votre propre commentaire