Reibung

–

Premium Black OEM Grade Brake Rotors with Ceramic Pads Kit

-20%
*Les images sont à titre illustratif seulement. Le produit réel peut varier.
SKU:
REI-BRPOEM34039-BC-K
BRPOEM34039-BC-K

Numéro de Pièce du Fabricant
Sélectionnez un véhicule pour vérifier la compatibilité.
Sélectionnez un Véhicule
Cela servira à vous montrer les pièces compatibles.
Ce produit n'est pas compatible avec votre sélection!
Le produit affiché sur cette page n'est pas compatible avec vehicle.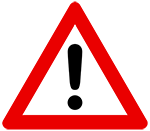 Afin d'assurer la bonne compatibilité des pièces, veuillez parcourir des produits compatibles ou changer votre sélection.
Livraison GRATUITE
Ce produit sera livré à votre porte gratuitement!Toutes les commandes de 75.00 auront leurs frais d'envoi déduits.Afin de vous faire économiser encore plus, ViNNiStore a alloué la livraison GRATUITE pour certains produits spécialement sélectionnés.
---
Ce produit n'est pas disponible pour le moment,vous pouvez l'ajouter à vos Souhaits


ou vous inscrire pour être averti quand il sera de nouveau disponible

Garantie Standard
Ce produit est couvert par une Garantie Standard contre les défauts de fabrication.
Les réclamations de garantie effectuées pendant la période de couverture complète seront honorées par Reibung. Pendant les 30 premiers jours de la période de garantie, VinniStore se chargera de la garantie du fabricant et échangera, remplacera ou réparera, à sa discrétion, tout produit défectueux admissibles, sur approbation. Toutes réclamations de garantie effectuées après le 30e jour suivant la date d'achat devront exclusivement être adressées à Reibung directement. VinniStore assistera le client à travers tout processus de RMA ainsi que leurs démarches requises en fournissant les informations nécessaires pour assurer que la demande soit reçue et traitée comme il se doit par le fabricant.
Ce texte est générique et est destiné à des fins informatives uniquement, en aucun cas il ne doit être interprété ou servir en tant que déclaration de garantie, veuillez vous référer à Reibung directement pour toute documentation officielle et information spécifique en ce qui concerne la garantie.
Compatibilité du Véhicule
Nous garantissons à 100% l'équipement exact basé sur les spécifications des véhicules que vous fournissez lors de la confirmation de commande. Si pour quelque raison que ce soit vos produits s'avère être incompatibles et que l'erreur est de notre part, nous le remplacerons sans frais.
Toutes réclamations de garantie faites à VinniStore doivent être effectuées conformément à la
politique Retours & Échanges
.
This brake kit contains:
2 brake rotors (2 wheels)
4 brake pads (2 wheels)
Brake pad hardware (where applicable)
Equals or Surpass OEM
Reibung™ Premium rotors are manufactured to equal or surpass OEM part specifications. Each rotors were carefully engineered and crafted according to the original equipment specifications ensuring that all clearances and tolerances are respected for a perfect fitment. This allows for OE equivalent or better performance while resulting in a quick and easy installation.
Corrosion Resistance
Long lasting corrosion protection is ensured by either the E-Coat™ electro powdercoating or the Z-Coat™ zinc electroplating process. Both providing a smooth and appealing finish designed to withstand 400 hours of salt water exposure.1 Most rotors on the market still come uncoated or use standard phosphate finishes which only provide minimal protection against the elements as they were conceived to protect the rotors for the transportation and storage. As soon as installed on the vehicle, the heat and moisture render these finishes much less effective resulting in immediate corrosion. Reibung™ Premium coated rotors are a more durable alternative for a better peace of mind while adding value to the vehicle.
Machined Finishes2
Reibung™ Premium rotors hats and other external surfaces are entirely machined. Compared to uneven bare cast iron, this additional process provides better rotor balance while creating a clean and smooth surface finish.
Double Disc Ground
Reibung™ Premium rotors friction surface area is double disc ground to minimize thickness variations and vibrations. A near perfect disc thickness variation (DTV) is obtained by double disc grinding which ensures parallelism and eliminates run out providing quieter and smoother stops. This taper free finish leaves a non-directional finish which results in better initial bite and in more effective pad/rotor break-in. RMS = 64.3 or Ra = 1.6 micro-meters (63 micro-inches) is the nominal production standard for surface Roughness.
Mill Balanced
Mill balanced to a tolerance of less than 2oz.inch, Reibung™ Premium rotors deliver a virtually perfect balance for better stability, smoother stopping and minimal vibration.
Symmetric Vane Castings2
Proper heat transfer and thermal efficiency of center-split core casting results in better rotor stability, superior braking power and improved safety.2
OE Vane Structure Design
Specific rotors vane structure has been engineered to match the original equipment design specifications. This ensures the rotors will behave as the original part was intended to.2
Direct Fitment Application
Reibung™ Premium rotors are designed for direct OEM replacement. They are guaranteed to fit the original equipment with respect to all dimensional clearances. This allows for standard easy installation process as no modifications are required.

Quieter
Ceramic compounds eliminate brake groan and harsh noises associated with semi-metallic pads engagement with the hard metal surface of the rotor.
Virtually Dust-Free
Ceramic brake pad formulation is the solution generating the least amount of dust. The minimal dust produced is light colored, barely noticeable and less likely to stick to the wheels. This results in cleaner and easier to clean wheels while contributing to the proper functioning of the brake components.
100% Asbestos-Free
Reibung brake pad formulas are all 100% asbestos-free. Although still used in the brake industry, asbestos fibers are recognized as highly toxic and are extremely hazardous to human health.
Shimmed*
Precision cut/shaved backing plates and mechanically attached shims ensure proper fitment with the caliper while dampening vibrations and eliminating noise.
Positive Mold Technology
Manufactured using the same positive molding process utilized by OEM to provide consistent fade-free performance and predictable braking.
Chamfered*
Improving pad/rotor engagement significantly reducing vibrations and noise while preventing "edge lifting".
Post Cured & Scorched
Ensuring consistent performance throughout the brake pad service life and speeding up the bedding in process by pre-burning off gases and excess resins.
Slotted*
Adds flexibility to the pad preventing heat expansion cracks while promoting water and friction debris evacuation.
*Application Specific
Generic image for illustrative purposes only, actual product may differ.
CANADIAN OWNED & OPERATED
Reibung™ is known as a leading independently owned and managed Canadian manufacturer and distributor of premium and performance brake components. Most rotors are manufactured in ISO9002 / QS9000 / TUV World Standards compliant factories located in the provinces of Quebec and Ontario, Canada.
1Based on independent laboratory tests.
2Fitment specific
Plus d'information

| | |
| --- | --- |
| Manufacturer | Reibung |
| Numéro de Pièce du Fabricant | BRPOEM34039-BC-K |
| Warranty Period | Standard Warranty |
| Prix de Détail Suggéré du Fabricant (MSRP) | 366,50 |
This table represents all the 10 compatible vehicles for this part:
| | | | | |
| --- | --- | --- | --- | --- |
| Marque | Modèle | Année | Moteur | Application Notes |
| | M3 | 1995 | 3.0L | |
| | M3 | 1996 | 3.2L | |
| | M3 | 1997 | 3.2L | |
| | M3 | 1998 | 3.2L | |
| | M3 | 1999 | 3.2L | |
| | Z3 | 1998 | 3.2L | |
| | Z3 | 1999 | 3.2L | |
| | Z3 | 2000 | 3.2L | |
| | Z3 | 2001 | 3.2L | |
| | Z3 | 2002 | 3.2L | |
Rédigez votre propre commentaire