Bosal

–

Exhaust Pipe Flange Gasket
*Les images sont à titre illustratif seulement. Le produit réel peut varier.
Sélectionnez un véhicule pour vérifier la compatibilité.
Sélectionnez un Véhicule
Cela servira à vous montrer les pièces compatibles.
Ce produit n'est pas compatible avec votre sélection!
Le produit affiché sur cette page n'est pas compatible avec vehicle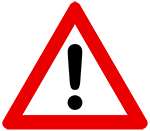 Afin d'assurer la bonne compatibilité des pièces, veuillez parcourir des produits compatibles ou changer votre sélection.
Éligible pour
Livraison GRATUITE

*
Éligible pour
Livraison GRATUITE
Achetez pour 75,00 CA $ et obtenez la Livraison GRATUITE!*
Ce produit est éligible pour notre promotion Livraison GRATUITE.
Cela signifie qu'à partir du moment où votre commande atteint un minimum de 75,00 CA $, elle bénéficie de notre promotion Livraison GRATUITE!
---
Ce produit n'est pas disponible pour le moment, vous pouvez l'ajouter à vos Souhaits
ou vous inscrire pour être averti quand il sera de nouveau disponible
Garantie Standard
Ce produit est couvert par une Garantie Standard contre les défauts de fabrication.
Les réclamations de garantie effectuées pendant la période de couverture complète seront honorées par Bosal. Pendant les 30 premiers jours de la période de garantie, VinniStore se chargera de la garantie du fabricant et échangera, remplacera ou réparera, à sa discrétion, tout produit défectueux admissibles, sur approbation. Toutes réclamations de garantie effectuées après le 30e jour suivant la date d'achat devront exclusivement être adressées à Bosal directement. VinniStore assistera le client à travers tout processus de RMA ainsi que leurs démarches requises en fournissant les informations nécessaires pour assurer que la demande soit reçue et traitée comme il se doit par le fabricant.
Ce texte est générique et est destiné à des fins informatives uniquement, en aucun cas il ne doit être interprété ou servir en tant que déclaration de garantie, veuillez vous référer à Bosal directement pour toute documentation officielle et information spécifique en ce qui concerne la garantie.
Compatibilité du Véhicule
Nous garantissons à 100% l'équipement exact basé sur les spécifications des véhicules que vous fournissez lors de la confirmation de commande. Si pour quelque raison que ce soit vos produits s'avère être incompatibles et que l'erreur est de notre part, nous le remplacerons sans frais.
Toutes réclamations de garantie faites à VinniStore doivent être effectuées conformément à la
politique Retours & Échanges
.
Mounting Material
Sourcing mounting parts from the manufacturer that designs and makes the exhaust system is the only way to guarantee the perfect fit. That's why, whilst developing the exhaust system, Bosal also develops the installation hardware to the same standards.
To ensure a gas-tight connection and a secure suspension, we always recommend the replacement of the mounting parts when fitting a new exhaust.
Exhaust systems
Bosal is a major worldwide supplier to car manufacturers for complete exhaust systems including manifolds and catalytic converters. By exploiting these OE competences in the aftermarket, Bosal AM exhaust systems meet the most stringent standards and guarantee a life expectancy in line with customer needs. Our expertise in the design and production of exhaust systems ensures all our products offer secure and easy fitting and original equipment performance. Thanks to its intensive market research and customer feedback, Bosal is in tune with changing market circumstances. That's why Bosal has the widest range of exhaust systems available in Europe. Over 10,000 references are available in the range to serve the market with catalytic converters, pipes, silencers and mounting parts.
Bosal
Established in 1923 in Alkmaar, the Bosal Group is Dutch registered, headquartered in Lummen, Belgium. The annual turnover in 2011 was in excess of € 796 million. The Bosal Group employs over 5,500 people in 34 manufacturing plants and 18 distribution centres. Bosal's customer base includes all major car manufacturers worldwide as well as a variety of leading industrial conglomerates.
Bosal® is a leading worldwide manufacturer of OE, replacement, and high performance exhaust systems, catalytic converters, and related components.
Exhaust for OEMs
In North America, Bosal designs, develops, and manufactures original equipment exhaust systems for carmakers such as GM and Ford. Bosal supplies OE service products to many import / transplant carmakers including VW, Honda, Volvo, Subaru, and Mazda. They also develop high performance exhaust for OEM port of entry and dealer programs.
Exhaust for the Aftermarket
In North America, Bosal pioneered the manufacture of one-piece, direct-fit replacement exhaust systems more than twenty-five years ago. Today, Bosal remains the leader in direct-fit exhaust systems for import vehicles, and has expanded our program to include direct-fit catalytic converters for both the import and domestic aftermarket. Included in the catalytic converter program is their new line of Bosal Super-Cats and their most recent addition - Bosal's line of CARB Approved Catalytic Converters.
Exhaust systems for passenger cars
Bosal is a major worldwide supplier to the auto industry of complete exhaust systems including fabricated insulated manifolds and catalytic converters. Focusing on other fast-growing markets, Bosal is developing joint ventures in emerging markets for research, development and production. These initiatives will enable them to provide even closer support for major OEM programs on global platforms.
At Bosal's headquarters in Belgium, they recently opened a state of the art emissions test facility which positions Bosal as a leader in car, truck and other industrial emission development & research. This facility complements their core strengths in acoustics, emissions, durability and thermal management.
Plus d'information

| | |
| --- | --- |
| Fabricant | Bosal |
| Numéro de Pièce du Fabricant | 256-1025 |
| Prix de Détail Suggéré du Fabricant (MSRP) | 12,37 |
Rédigez votre propre commentaire
This table represents all the 47 compatible vehicles for this part:
Marque
Modèle
Année

Application Notes

Engine
Aspiration
Additional Information

Escort
1983
Escort
1984

Naturally Aspirated
Turbocharged

Escort
1985

1.6L L4 1598CC/98cCID
1.9L L4 116CID

Naturally Aspirated
Turbocharged

Escort
1986
Escort
1987
Escort
1988
Escort
1989
Escort
1990
EXP
1983
EXP
1984

Turbocharged
Naturally Aspirated

EXP
1985

Naturally Aspirated
Turbocharged

EXP
1986
EXP
1987
EXP
1988
Taurus
1986
Taurus
1987
Taurus
1988
Taurus
1989
Taurus
1990
Taurus
1991
Tempo
1985
Tempo
1986
Tempo
1987
Tempo
1988
Tempo
1989
Tempo
1990
Tempo
1991
Tempo
1992

2.3L L4 140CID
3L V6 2986CC/182CID

Tempo
1993

2.3L L4 140CID
3L V6 2986CC/182CID

Tempo
1994

2.3L L4 140CID
3L V6 2986CC/182CID

LN7
1983
Lynx
1983
Lynx
1984
Lynx
1985

1.6L L4 1598CC/98cCID
1.9L L4 116CID

Lynx
1986
Lynx
1987
Sable
1986
Topaz
1985
Topaz
1986
Topaz
1987
Topaz
1988
Topaz
1989
Topaz
1990
Topaz
1991
Topaz
1992

2.3L L4 140CID
3L V6 2986CC/182CID

Topaz
1993

2.3L L4 140CID
3L V6 2986CC/182CID

Topaz
1994

2.3L L4 140CID
3L V6 2986CC/182CID