Wagner

–

ThermoQuiet® Semi-Metallic Brake Pad Set
*Les images sont à titre illustratif seulement. Le produit réel peut varier.
MX1371

Numéro de Pièce du Fabricant
Sélectionnez un véhicule pour vérifier la compatibilité.
Sélectionnez un Véhicule
Cela servira à vous montrer les pièces compatibles.
Ce produit n'est pas compatible avec votre sélection!
Le produit affiché sur cette page n'est pas compatible avec vehicle.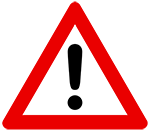 Afin d'assurer la bonne compatibilité des pièces, veuillez parcourir des produits compatibles ou changer votre sélection.
Livraison GRATUITE
Ce produit sera livré à votre porte gratuitement!Toutes les commandes de 75.00 auront leurs frais d'envoi déduits.Afin de vous faire économiser encore plus, ViNNiStore a alloué la livraison GRATUITE pour certains produits spécialement sélectionnés.
---
Ce produit n'est pas disponible pour le moment,vous pouvez l'ajouter à vos Souhaits


ou vous inscrire pour être averti quand il sera de nouveau disponible

Garantie Standard
Ce produit est couvert par une Garantie Standard contre les défauts de fabrication.
Les réclamations de garantie effectuées pendant la période de couverture complète seront honorées par Wagner. Pendant les 30 premiers jours de la période de garantie, VinniStore se chargera de la garantie du fabricant et échangera, remplacera ou réparera, à sa discrétion, tout produit défectueux admissibles, sur approbation. Toutes réclamations de garantie effectuées après le 30e jour suivant la date d'achat devront exclusivement être adressées à Wagner directement. VinniStore assistera le client à travers tout processus de RMA ainsi que leurs démarches requises en fournissant les informations nécessaires pour assurer que la demande soit reçue et traitée comme il se doit par le fabricant.
Ce texte est générique et est destiné à des fins informatives uniquement, en aucun cas il ne doit être interprété ou servir en tant que déclaration de garantie, veuillez vous référer à Wagner directement pour toute documentation officielle et information spécifique en ce qui concerne la garantie.
Compatibilité du Véhicule
Nous garantissons à 100% l'équipement exact basé sur les spécifications des véhicules que vous fournissez lors de la confirmation de commande. Si pour quelque raison que ce soit vos produits s'avère être incompatibles et que l'erreur est de notre part, nous le remplacerons sans frais.
Toutes réclamations de garantie faites à VinniStore doivent être effectuées conformément à la
politique Retours & Échanges
.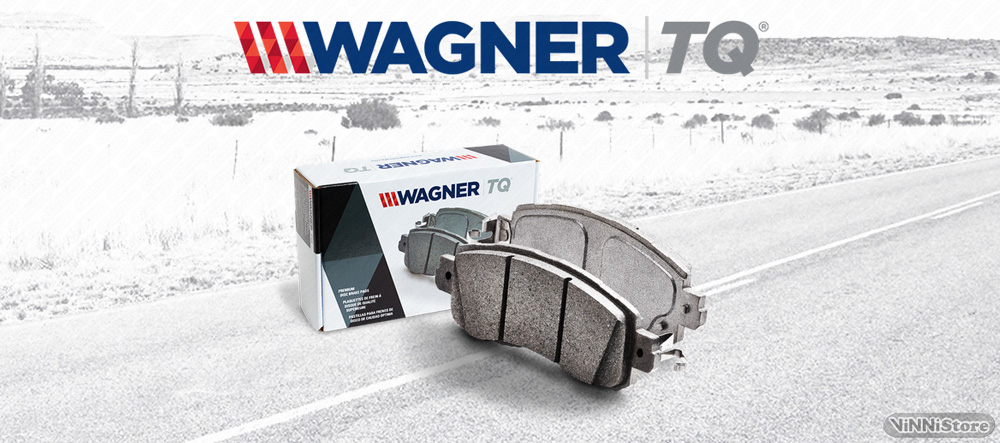 The "One Piece Brake Pad" that provides quieter braking.
Wagner ThermoQuiet® brake pads are the quieter, "one-piece" brake pads. They feature Integrally Molded Sound Insulator (IMI™) that integrates the friction material, backing plate and insulator into a single high strength component. The application-specific design spreads out heat, sound and vibration over a much larger surface area for quieter operation. A unique application-specific laser-shaped friction optimizes pad-to-rotor interface for better braking performance.
Wagner® ThermoQuiet® semi-metallic brake pads feature Integrally Molded Sound Insulator (IMI™) that dissipates heat and vibration.
Quieter performance
Superior stopping power
Longer pad life
Comprehensive coverage for foreign and domestic nameplates
Install Wagner with total confidence

LASER-SHAPED FRICTION™ TECHNOLOGY
This engineering innovation helps to eliminate the brake system's primary enemies: heat and vibration. Our patented Laser-Shaped Friction technology utilizes a laser-scanning process to identify and analyze performance-reducing vibration due to caliper, rotor and pad interaction. From this state-of-the-art scanning procedure, application-specific friction designs are developed to optimize pad-to-rotor contact. The result ensures the precise transfer of caliper force where it's needed most to deliver quieter braking performance.
IMI™ "THE ONE PIECE BRAKE PAD"
The unique Integrally Molded Insulator (IMI™) is the key to the one-piece brake pad design. Wagner ThermoQuiet brake pads integrate the friction material, backing plate and insulator into a single high-strength component. This advanced one-piece design overcomes the problems associated with conventional shims, particularly shims attached with adhesives, which are subject to movement known as shim migration. This revolutionary design spreads out heat, sound and vibration over a much larger surface area for quieter operation.
#1 in Global Friction
Wagner® Brake Products - #1 in Global Friction - offers product lines that feature quick, convenient, precise installation for passenger vehicles and medium-duty commercial applications that deliver original equipment quality, fit and form. Wagner? ThermoQuiet? is the most innovative and technologically advanced brake pad available in the industry. The result is quiet performance, superior stopping power and enhanced durability. Application specific semi-metallic formulation. Includes Pad Installation Hardware. Asbestos-free friction material.

Wagner® is the innovator in braking technologies for passenger car, medium-duty and commercial applications. Wagner sets industry standards with leading engineering expertise and a commitment to ensuring that their parts deliver superior braking performance. With comprehensive coverage, Wagner Brake provides all the components necessary for a complete brake repair. Wagner premium products offer exceptional quality all the latest applications.
Plus d'information

| | |
| --- | --- |
| Manufacturer | Wagner |
| Numéro de Pièce du Fabricant | MX1371 |
| Prix de Détail Suggéré du Fabricant (MSRP) | 164,51 |
Rédigez votre propre commentaire
This table represents all the 11 compatible vehicles for this part:
| | | | |
| --- | --- | --- | --- |
| Marque | Modèle | Année | Application Notes |
| | 135i | 2008 | |
| | 135i | 2009 | |
| | 135i | 2010 | |
| | 135i | 2011 | |
| | 135i | 2012 | |
| | 135i | 2013 | |
| | 135is | 2013 | |
| | 323i | 2006 | |
| | 323i | 2007 | |
| | 323i | 2008 | |
| | 323i | 2009 | |