TRICO

–

HD™ 26" Heavy Duty Wiper Blade - (Vented)
*Images are for illustrative purpose only. Actual Product may differ.
68-261

Manufacturer Part Number
Please select a vehicle to verify fitment.
Please Select a Vehicle
This will be used to show you compatible parts.
This product doesn't fit your selection!
The product shown on this page is not compatible with the selected vehicle.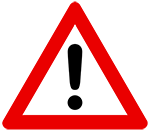 To ensure proper parts fitment, please browse compatible products or change your selection.
Eligible forFREE Shipping
Eligible forFREE Shipping
Buy for 75.00 and get FREE Shipping!This product is eligible for FREE Shipping.This means as soon as your order reaches a minimum of 75.00, it receives FREE Shipping!
---
Buy more productsand save!
Buy for over 75.00 now to make sure you get the shipping fees discounted for your entire order!
Standard Warranty
This product is backed by a Standard Limited Warranty against manufacturer's defects.
Warranty claims made within the entire coverage period will be honored by TRICO. During the first 30 days of the warranty period, VinniStore will handle the manufacturer's warranty and will exchange, replace or repair, at its option, any eligible defective product, upon approval. Any warranty claims made after the 30th day following the purchase date shall be solely addressed to TRICO directly. VinniStore will assist the client throughout any RMA process and their required steps by providing the necessary information to ensure the request is received and processed as it should by the manufacturer.
This text is generic and intended for informative purposes only, in no case it shall be interpreted or serve as a warranty statement, please refer to TRICO directly for official documentation and any specific information regarding the warranty.
Vehicle Fitment
We guarantee 100% exact fitment based on the vehicle specifications you provide at order confirmation. If for any reason your products do not fit and that the mistake is on our part, we will replace it free of charge.
All warranty claims made to VinniStore must be done according to the
Returns & Exchanges policy
.
HD™ 26" Heavy Duty Wiper Blade - (Vented) is available to buy in increments of 1
More Information

| | |
| --- | --- |
| Manufacturer | TRICO |
| Manufacturer Part Number | 68-261 |
| Manufacturer's Suggested Retail Price (MSRP) | 54.49 |
This table represents all the 123 compatible vehicles for this part:
Make
Model
Year

Application Notes

Position
Additional Information

Wanderlodge
2000
Wanderlodge
2001
Wanderlodge
2002
Wanderlodge
2003
Wanderlodge
2004
FA1517
1998

Adapter B98999-146 required

FA1517
1999
FA1517
2000
FA1517
2001
FA1517
2002
FA1517
2003
FA1517
2004
FB1817
1998

Adapter B98999-146 required

FB1817
1999
FB1817
2000
FB1817
2001
FB1817
2002
FB1817
2003
FB1817
2004
FD2220
1998

Adapter B98999-146 required

FD2220
1999
FD2220
2000
FD2220
2001
FD2220
2002
FD2320
2003
FD2320
2004
FE2618
1996

Adapter B98999-146 required

FE2618
1997
FE2620
1998

Adapter B98999-146 required

FE2620
1999
FE2620
2000
FE2620
2001
FE2620
2002
FE2620
2003
FE2620
2004
FK
1998

Adapter B98999-146 required

FK
1999
FK
2000
FK
2001
FK
2002
FK
2003
FK
2004
FK200
2005
FK200
2006
FK200
2007
FM-HR
1998

Adapter B98999-146 required

FM-HR
1999
FM-HR
2000
FM-HR
2001
FM-HR
2002
FM-HR
2003
FM-MR
1998

Adapter B98999-146 required

FM-MR
1999
FM-MR
2000
FM-MR
2001
FM-MR
2002
FM-MR
2003
FM-MR
2004
FM-SP
1998

Adapter B98999-146 required

FM-SP
1999
FM-SP
2000
FM-SP
2001
FM-SP
2002
FM-SP
2003
FM-SP
2004
FM-SR
1999
FM-SR
2000
FM-SR
2001
FM-SR
2002
FM-SR
2003
FM-SR
2004
FM260
2005
FM260
2006
FM260
2007
FM330
2005
FM330
2006
FM330
2007
1800CS
1999

Adapter B98999-146 required

1800CS
2000
2300DH
2005
2300DH
2006
2300LP
2005
2300LP
2006
1800
1995

Adapter B98999-146 required

1800
1996
1800
1997
1800
1998
1800
1999

Adapter B98999-146 required

1800
2000
2000
1998

Adapter B98999-146 required

2000
1999
2000
2000
2000
2001
2000
2002
2000
2003
2000
2004
2000
2005
2000
2006
2300
1995

Adapter B98999-146 required

2300
1996
2300
1997
2300
1998
2300
1999
2300
2000
2300
2001
2300
2002
2300
2003
2300
2004
2600
1995

Adapter B98999-146 required

2600
1996
2600
1997
2600
1998
2600
1999
2600
2000
3000
1995

Adapter B98999-146 required

3000
1996
3000
1997
3000
1998
3000
1999
3000
2000
3300
1999

Adapter B98999-146 required

3300
2000
Alpine
2004