Reibung

–

Premium Ceramic Brake Pad Set

*Images are for illustrative purpose only. Actual Product may differ.
BPDPMCM04611

Manufacturer Part Number
Please select a vehicle to verify fitment.
Please Select a Vehicle
This will be used to show you compatible parts.
This product doesn't fit your selection!
The product shown on this page is not compatible with the selected vehicle.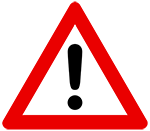 To ensure proper parts fitment, please browse compatible products or change your selection.
Eligible forFREE Shipping
Eligible forFREE Shipping
Buy for 75.00 and get FREE Shipping!This product is eligible for FREE Shipping.This means as soon as your order reaches a minimum of 75.00, it receives FREE Shipping!
---
Buy more productsand save!
Buy for over 75.00 now to make sure you get the shipping fees discounted for your entire order!
Standard Warranty
This product is backed by a Standard Limited Warranty against manufacturer's defects.
Warranty claims made within the entire coverage period will be honored by Reibung. During the first 30 days of the warranty period, VinniStore will handle the manufacturer's warranty and will exchange, replace or repair, at its option, any eligible defective product, upon approval. Any warranty claims made after the 30th day following the purchase date shall be solely addressed to Reibung directly. VinniStore will assist the client throughout any RMA process and their required steps by providing the necessary information to ensure the request is received and processed as it should by the manufacturer.
This text is generic and intended for informative purposes only, in no case it shall be interpreted or serve as a warranty statement, please refer to Reibung directly for official documentation and any specific information regarding the warranty.
Vehicle Fitment
We guarantee 100% exact fitment based on the vehicle specifications you provide at order confirmation. If for any reason your products do not fit and that the mistake is on our part, we will replace it free of charge.
All warranty claims made to VinniStore must be done according to the
Returns & Exchanges policy
.
This brake pad set contains:
Premium Ceramic Brake Pad Set is available to buy in increments of 1

Quieter
Ceramic compounds eliminate brake groan and harsh noises associated with semi-metallic pads engagement with the hard metal surface of the rotor.
Virtually Dust-Free
Ceramic brake pad formulation is the solution generating the least amount of dust. The minimal dust produced is light colored, barely noticeable and less likely to stick to the wheels. This results in cleaner and easier to clean wheels while contributing to the proper functioning of the brake components.
100% Asbestos-Free
Reibung brake pad formulas are all 100% asbestos-free. Although still used in the brake industry, asbestos fibers are recognized as highly toxic and are extremely hazardous to human health.
Shimmed*
Precision cut/shaved backing plates and mechanically attached shims ensure proper fitment with the caliper while dampening vibrations and eliminating noise.
Positive Mold Technology
Manufactured using the same positive molding process utilized by OEM to provide consistent fade-free performance and predictable braking.
Chamfered*
Improving pad/rotor engagement significantly reducing vibrations and noise while preventing "edge lifting".
Post Cured & Scorched
Ensuring consistent performance throughout the brake pad service life and speeding up the bedding in process by pre-burning off gases and excess resins.
Slotted*
Adds flexibility to the pad preventing heat expansion cracks while promoting water and friction debris evacuation.
*Application Specific
Generic image for illustrative purposes only, actual product may differ.
CANADIAN OWNED & OPERATED
Reibung™ is known as a leading independently owned and managed Canadian manufacturer and distributor of premium and performance brake components. Most rotors are manufactured in ISO9002 / QS9000 / TUV World Standards compliant factories located in the provinces of Quebec and Ontario, Canada.
1Based on independent laboratory tests.
2Fitment specific
More Information

| | |
| --- | --- |
| Manufacturer | Reibung |
| Manufacturer Part Number | BPDPMCM04611 |
| Warranty Period | No |
| Manufacturer's Suggested Retail Price (MSRP) | 145.36 |
This table represents all the 2 compatible vehicles for this part:
| | | | | |
| --- | --- | --- | --- | --- |
| Make | Model | Year | Engine | Application Notes |
| | Impreza | 2006 | 2.5L Turbocharged | |
| | Impreza | 2007 | 2.5L Turbocharged | |